---
When you're searching for the right luxury vehicle for your Little Rock, Benton, and Conway travels, you probably have a few already in mind. Creating a shortlist of possible models you'll be happy with is a great starting point in your research process. However, the team at Jaguar Little Rock is here to help you take it one step further.
Whether you're waffling between two similar models or want to see how your favorite Jaguar vehicle stands up against a similar vehicle in its class, you'll find the answers you need here. All you need to do is follow the links on this page! First, let's see what is in store for you after you click.
Jaguar F-PACE vs E-PACE Jaguar F-PACE vs Audi Q5 Jaguar vs Audi Jaguar vs BMW Jaguar vs Lexus Jaguar vs Mercedes
---
What You'll Find in Our Vehicle Comparisons
While researching what vehicle is best for you, there is a lot to consider, from the performance and safety of a model to the technology, capability, and everything in between. Sometimes, vehicles appear to have the same features at first glance, but with our Jaguar comparison pieces, you'll really be able to see the differences.
In these articles, we take two similar models and put them side by side. We then highlight the differences of each using cold, hard facts from the manufacturer's own pages. This way, you can spot the differences easily! Plus, since our vehicle comparisons are written by professionals, they're fun and easy to read as well.
How Our Jaguar Comparisons Will Help You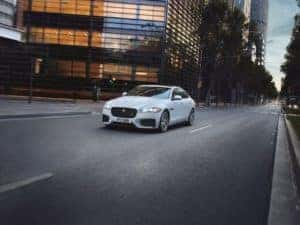 Since research is a cornerstone of the luxury-car shopping process, we want to help you streamline the process. These comparisons not only give you more information about a model you may be considering, but they also cut down on research time and allow you to narrow down your shortlist even further.
Additionally, they will also save you time when you come to the dealership and will even help you form questions to ask our skilled sales associates. With these resources on your side, we know your research and shopping journey will go off without a hitch.
Read Our Jaguar Comparisons Now
Now that you know what to expect in our vehicle comparison articles, you can get started with your research. Just find a link that showcases a model you're interested in and start reading.
Then, once you're ready to get behind the wheel for yourself, contact Jaguar Little Rock and schedule a test drive. We proudly serve all drivers in the Little Rock, Benton, and Conway region.
---