Jaguar Reviews

Looking for a luxury car is always exciting. You'll get to explore the cabin of some stylish vehicles and take them for a test drive. A lot of research goes into shopping for a new car, though. To help drivers near Little Rock, Benton, and Conway find the information they're looking for, Jaguar Little Rock organized a series of Jaguar reviews.
Jaguar E-PACE Review Jaguar E-PACE Interior Jaguar F-PACE Review Jaguar XE Review  Jaguar XJ Review
---
Why We Review Jaguar Vehicles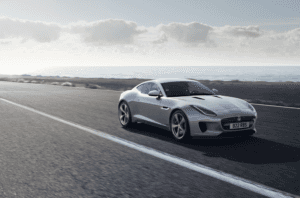 From offering information online to providing you friendly customer service in our showroom, our goal is to help you find the luxury car or SUV that's right for you. Our vehicle reviews are a great resource that can help you decide which Jaguar has what you're looking for. Simply put, they'll make shopping for a new car easier.
What Our Vehicle Reviews Cover
So, what do our reviews explore anyway? Each one covers a specific vehicle. We focus on one car or SUV, then look into all the information you want to know when you're shopping for a new Jaguar. Some of the specs and information we dive into includes:
Performance Specs
Interior Dimensions
Design & Amenities
Technology & Infotainment System
By looking into each one of these topics, and more, you'll know what each Jaguar is capable of. Then, you'll be able to narrow down your options and make a more informed decision on which one you want to buy.
How Our Reviews Can Help You


Our reviews make researching your next luxury car easy. They'll help you save time when you're looking for information. By putting all the specs you're looking for in one convenient location, it'll cut down on the time you spend researching. They'll also give you a clearer picture of what each car and SUV has to offer. That way, when you choose the Jaguar that you want to buy, you'll be more confident in your decision
Check Out Our Jaguar Reviews
To get started and learn more about the luxury car or SUV that you're interested in, check out our collection of free Jaguar reviews. If you have any questions or you're ready to take a test drive, visit Jaguar Little Rock. We're proud to provide drivers in Little Rock, Benton, and Conway with helpful information and an exciting selection of luxury cars.