Jaguar Oil Information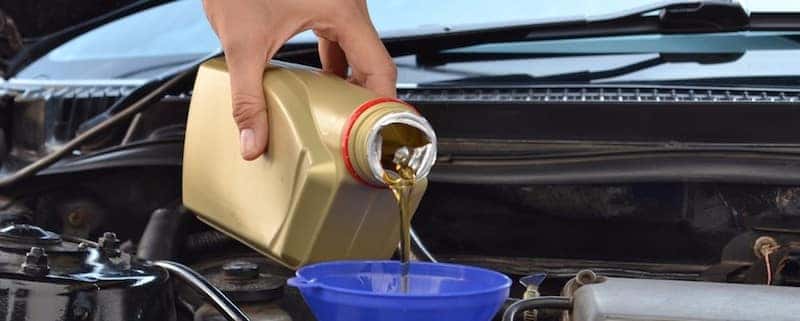 When you're driving a luxury brand like Jaguar, it's important that you know what you're putting in it. Our Jaguar service center serving Hot Springs recommends Castrol®, which has been Jaguar's partner for over 10 years, and they have engineered their oil to work in perfect harmony with Jaguar's engines to deliver unparalleled performance, improved fuel economy, and reduced CO2 emissions.
About Castrol EDGE Professional
Castrol® EDGE Professional is stocked by all Jaguar dealers and in order to optimise engine performance, is the only oil we use on Jaguar models. Castrol® EDGE Professional is boosted with TITANIUM FST™, which doubles the oil's film strength. Higher film strength means reduced friction and maximized engine performance, which is what Jaguar drivers expect every time they get behind the wheel. Castrol® is up to 45% stronger than major competitors in reducing metal to metal contact.
Castrol® EDGE Professional is also the world's first certified CO2 neutral engine oil according to the highest global standards. This means that Castrol® is committed to reducing its carbon footprint to make a better world for those who live in it.
Our Hot Springs Area Jaguar Service Center
Hot Springs area drivers can schedule a Jaguar service appointment with us to get the best service from Jaguar certified technicians who know their way around your car more than you.
We are a family owned and locally operated full service dealer that knows your experience is just as important as the service on your car. It's why we offer free car washes with every service appointment, free loaner vehicles so you don't have to be stuck at our service center while your car is getting its maintenance done, free Wi-Fi, fresh cookies, refreshments, iPads for your usage, and customer work stations. You won't find anyone else who cares more about customer service than us.
If you have any questions or would like to schedule a service appointment, please don't hesitate to contact us today.