Jaguar Lease-End Options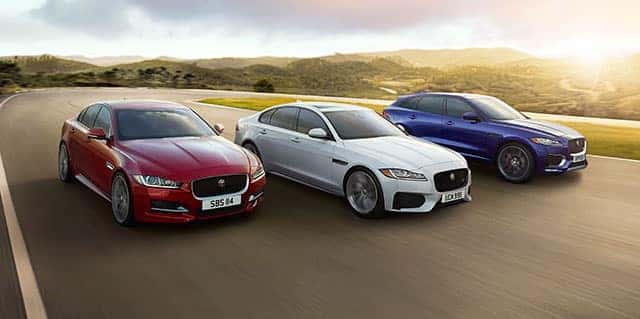 So you've really been enjoying the vehicle that you leased from our Conway area Jaguar dealer. All good things must come to an end, but that doesn't have to be a bad thing. Here at Jaguar Little Rock, you have plenty of choices when it comes to the lease-end options, which include Returning your lease, purchasing it, or extending it. Let's take a look at what each one involves:
Returning Your Lease
If you are ready to return your vehicle and upgrade to a new model at our Little Rock Jaguar finance center, then we're here to make it as smooth as possible for you! We offer a courtesy pre-inspection 45 days before your lease is over so you can get a fair evaluation of the status of your vehicle so you will know if you owe any extra lease-end charges. Then give us a heads up when you're bringing your vehicle in and make sure you do these things the day you bring it back:
Remove all personal items from your vehicle
Place the owner's manual in the glove box
Turn in both sets of keys to the vehicle
If you want to return your lease early, you can, but you may owe us an early termination liability fee.
Purchase Your Jaguar Lease
If you have enjoyed your Jaguar lease so much that you want to buy it from our Little Rock dealership, then we can make that happen. Most lease agreements have a purchase option so make sure you check yours to see if this is included. You can even request a payoff quote to see how much it would cost, since your monthly lease payments would go towards the purchase of your vehicle.
Extend Your Lease
If you don't want to buy your lease and you don't want to return it yet, there are situations where you can extend your lease once you're in the final 180 days of your term. Check your lease agreement first, but we can often work with you to extend your leased Jaguar beyond the original term.
If you have any more questions about lease-end options, please contact us online or give us a call at (833) 664-6125.