Jaguar Impeccable Timing Sales Event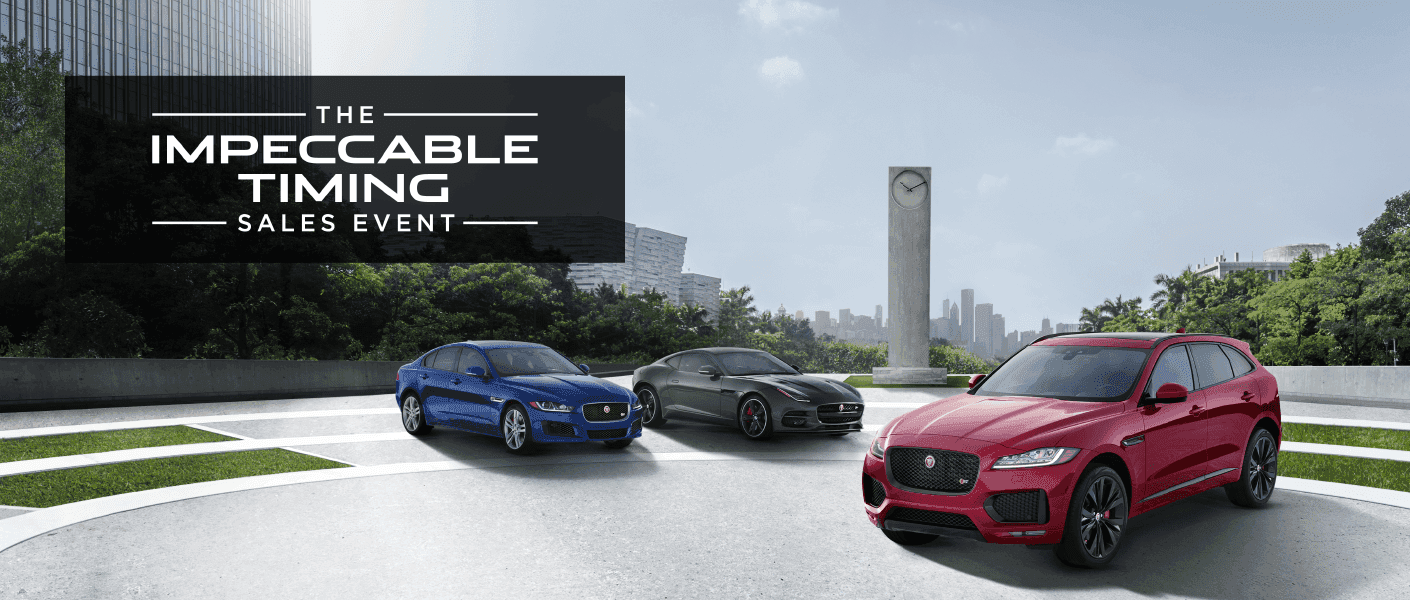 Jaguar Impeccable Timing Sales Event Little Rock, AR
For nearly a century, Jaguar models have remained a staple in the auto world. Now that 2018 has arrived, the brand continues to give the competition a run for its money. Drivers in the market for luxury have several models to choose from, but Jaguar offers the edge that shoppers are searching for. High-end materials, powerful engines and the latest technology are only a few of the reasons Jaguar makes customers look twice. If you're searching for the best of the best, Aristocrat Jaguar invites you to the Jaguar Impeccable Timing Sales Event in Little Rock, AR. At the sales event, drivers will have access to the brand's latest and greatest models.
Jaguar Impeccable Timing Sales Event models
The Impeccable Timing Sales Event includes Jaguar's 2018 vehicle lineup, and will run through March 31, 2018. Those who are ready to shop are invited to visit the event offers page or select a model below and take advantage of impeccable savings!