Buying vs Leasing

Jaguar offers a stylish lineup of luxury sedans and SUVs. However, what's the best way to get your hands on the keys to one? Are you interested in buying or leasing? To help drivers near Little Rock, Benton, and Conway decide which one is right for them, Jaguar Little Rock looks at the perks of both in this buying vs. leasing comparison.
APPLY FOR FINANCING CONTACT US
Benefits of Buying a Jaguar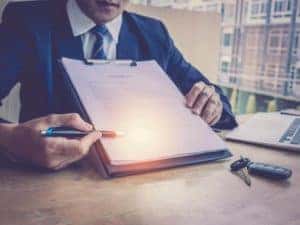 Buying a luxury sedan or SUV offers a sense of security. You can proudly say that it's your Jaguar. You own it and can do whatever you want with it. Feel free to customize it or add whatever accessories you're interested in. It's a smart long-term investment that you can drive as much as you want.
It all starts with applying for financing. Once you're approved for an auto loan, you'll make a down payment and start financing. Eventually, you'll pay off the full value of the car and won't have to make any more payments.
Then, you can keep it for a few years or enjoy driving it for over a decade. When you decide it's time for something new, you can get it appraised, trade it in, and put whatever it's worth towards the purchase of your next luxury car.
Benefits of Leasing a Luxury Car
Leasing is more of a fun, short-term option. It gives you the ability to upgrade every few years or try driving different vehicles. That's because leasing starts with agreeing to a term that gives you the car you want for the next few years. Most lease terms are between 24 and 36 months long. When your term is up, you'll return the vehicle to the dealership.
Once you return the vehicle, you can conveniently start a new lease. If you've been driving a sedan like the Jaguar XE, you can lease the latest model every few years. It also makes it easy to adapt to your lifestyle. If your family has grown over the last few years, you can lease an SUV like the Jaguar F-PACE instead.
Jaguar Lease Deals & Specials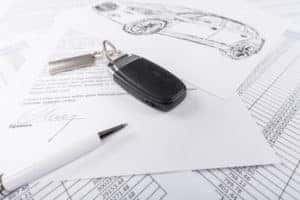 Whether you're interested in buying or leasing, our team wants to help you get behind the wheel. That's why we offer some great resources to help you save. For example, our lease deals make it easy to get a great rate. We also carry a lineup of financing specials that'll make buying your next luxury car more affordable.
You can view all of our Jaguar lease deals online, as well as our new, used, and certified pre-owned vehicle specials. They change often, so be sure to check back soon if you don't see one for the vehicle you want.
Visit Our Finance Center
To learn more about buying vs leasing and get started, visit the finance center at Jaguar Little Rock. Our team will be happy to help you decide which one works best for you and get you set you up with a great rate. Our goal is to assist drivers all over the Little Rock, Benton, and Conway area with getting a performance-inspired luxury sedan or SUV.